Roger C. Jones, Esq. | Founding Partner, Construction Litigator - Huddles Jones Sorteberg & Dachille, PC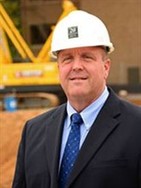 ​Roger C. Jones, Esq. is an accomplished Construction Litigator and a Founding Partner of
Huddles Jones Sorteberg & Dachille, PC
, a top construction law firm that serves to assist its clients in a variety of legal matters relating to their construction business. Lauded for his commitment to quality in the areas of construction law, government law and dispute resolution, Mr. Jones strives for excellence in his endeavors to provide comprehensive and effective legal representation to each of his clients.
---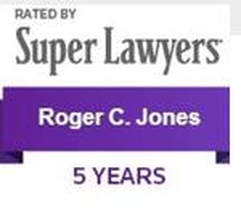 Mr. Jones has garnered a reputation of distinction and prominence, earning selections as a Maryland Super Lawyer for Construction Litigation (2013-2017) and as a Best Lawyer in America in Construction Law for fifteen consecutive years (2003-2017) as well as induction into the Top Attorneys in Maryland.
​
In 2017, Mr. Jones was featured in a book published by World Wide Publishing, entitled Top Lawyers: The Secrets to Their Success. He was also recognized by the Who's Who Directories as a Top Attorney in North America and is to be featured in their upcoming publication.
---
Moreover, Mr. Jones was selected to the Top 5% of America's Most Honored Professionals in 2014 and was recognized at being in the top 10% of America's Most Honored Professionals in 2015 – 2017. Further, his law firm, which he founded in 1995, has been recognized by U. S. News and World Report for several years as one of America's premier construction law firms.
---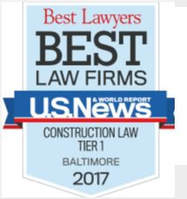 The practice of construction law has taken Mr. Jones to construction projects all over the United States and even to some very remote regions in the mid-East. He has been in the bowels of the US Supreme Court, the Pentagon and Grand Central Station in New York. He has crawled through the skylights of the World Bank and walked through arenas, hospitals, office buildings, airports, laboratories, theme parks and museums during every phase of their construction. Each project is different, and each project comes with its own unique set of problems which have provided a wealth of experience for him to draw from.
These projects have included: The U.S. Capitol Visitor's Center, The Library of Congress Renovation, The New GSA ATF Headquarters Building, The National Zoo, The National Academy of Sciences Renovation, The National Museum of American History Renovation, The National Institute of Health Medical Building Renovation, The Johns Hopkins New Medical Center, The Johns Hopkins Bay View Medical Center, The VA Orlando Medical Center, Grady Memorial Hospital in Atlanta, GA., The Miami Performing Arts Center, Disney's Boardwalk Resort, The Universal Islands of Adventure, The Charlotte Arena, The International Monetary Fund, Arlington Cemetery, Kings Bay Naval Submarine Base, Andrews Air Force Base, Fort Belvoir, Fort Meyers, Fort Meade, Fort Bragg, Fort Knox, Dulles Airport, BWI Thurgood Marshall Airport, DC Regan National Airport, and numerous Universities, Schools, Research Facilities, and Office Buildings.
To truly and effectively represent a construction contractor, a good legal representative should know and understand their business as well as what their client does. One must be able to "speak their language" in order to understand their problems and counsel them as to solutions. Too many lawyers rely on consultants or so-called experts for this purpose instead of being an actual expert with respect to the issue at hand. To pursue a case that involves a complicated construction design defect, or a sophisticated construction schedule a good lawyer can rely on experts.
A great lawyer will understand the design problem or the computerized construction schedule far better than even the expert. The same is true for complicated construction damage claims. A great lawyer will understand construction cost accounting even better than the accountant who sets up the contractor's accounting system.
In addition, a successful lawyer needs to be affordable. Unlike banks and large corporations, construction contractors come in all shapes and sizes. They can operate out of the back of a pick-up truck or they can generate billions in revenue every year. Regardless of their size, however, construction contractors are generally very shrewd business men. They know and understand value and, when selecting a lawyer, they want value for what they are paying.
For contractors, large and fancy law offices translate as high rates and less value than the lawyer with affordable rates who can be just as effective. Due to Mr. Jones' in-depth knowledge of how construction work is actually performed, he is frequently retained to represent both general contractors and trade contractors that specialize in various aspects of construction, including mechanical contractors, HVAC ductwork contractors, electrical contractors, building control and automation contractors, masonry contractors, drywall contractors and earthwork contractors. The technical aspects of construction can be just as complicated as the legal issues related to construction disputes. This allows him to fully understand the problems associated with troubled construction projects, how best to resolve the problems and, when necessary, how to properly prepare multi-million dollar construction claims that can be successfully litigated. He feels that there is nothing like having a jury of ordinary people award a client the full amount of a complicated construction claim which has been litigated to a conclusion. Mr. Jones has enjoyed this experience several times. He has also enjoyed the thrill of successfully arguing cases before the Virginia Supreme Court and several federal appellate courts, which have created new laws on issues important to the construction industry.
​
---
Mr. Jones is licensed in Maryland, the District of Columbia and Virginia and is admitted to practice in the local courts of each jurisdiction as well as numerous federal courts. He has practiced construction and government contract law for over 32 years and represents a large number of clients in the Washington, Baltimore metropolitan areas as well as in numerous other cities throughout the U.S. Mr. Jones' education includes a Bachelor of Science in Architecture degree from The Catholic University of America in 1982, and a J.D. degree from Washington University in 1985. His studies in Architecture included a post-graduate concentration in construction management.
---